Whats New in Oracle Policy Automation 18A #1
And so the latest and greatest version of Oracle Policy Automation has just hit the shelves, I'm of course talking about version 18A which became available for download from the Oracle Policy Automation Downloads page on the Oracle Technology Network pages. The list of what's new is quite short this time, although we can imagine that lots of things have been going on behind the scenes given some of the early access info that has been filtering out on the official Oracle Policy Automation Blog these last few weeks. So, on with Whats New in Oracle Policy Automation 18A #1!

Automatically Retrieve List Values from Rules
The biggest addition to the Oracle Policy Modelling experience in this new version is the concept of dynamically (or almost) retrieval of lists of values from rules. I'll give you an example that you might be familiar with. You have written rules that deal with an attribute, of type Text, and you have referenced it several times with different values, perhaps as a condition to some conclusion. And now you want to add it to an interview. At some point you will find yourself copying and pasting the values in your Word document into a Value List or a plain old List of values in the Interview Screen.
Well, not any more. The video in the next paragraph shows off the new functionality, whereby the modeler can retrieve the values at the click of a button and add them to a screen, or of course use the existing functionality to turn them into a Value List. The video goes on to demonstrate what happens when you go back and edit the rules in the Word document, and what happens when you change the Control type – for example from Drop Down to Fixed List and so on.
The example uses a fictitious restaurant deciding the correct level of spices to be added to their sauce, depending on the customer selection.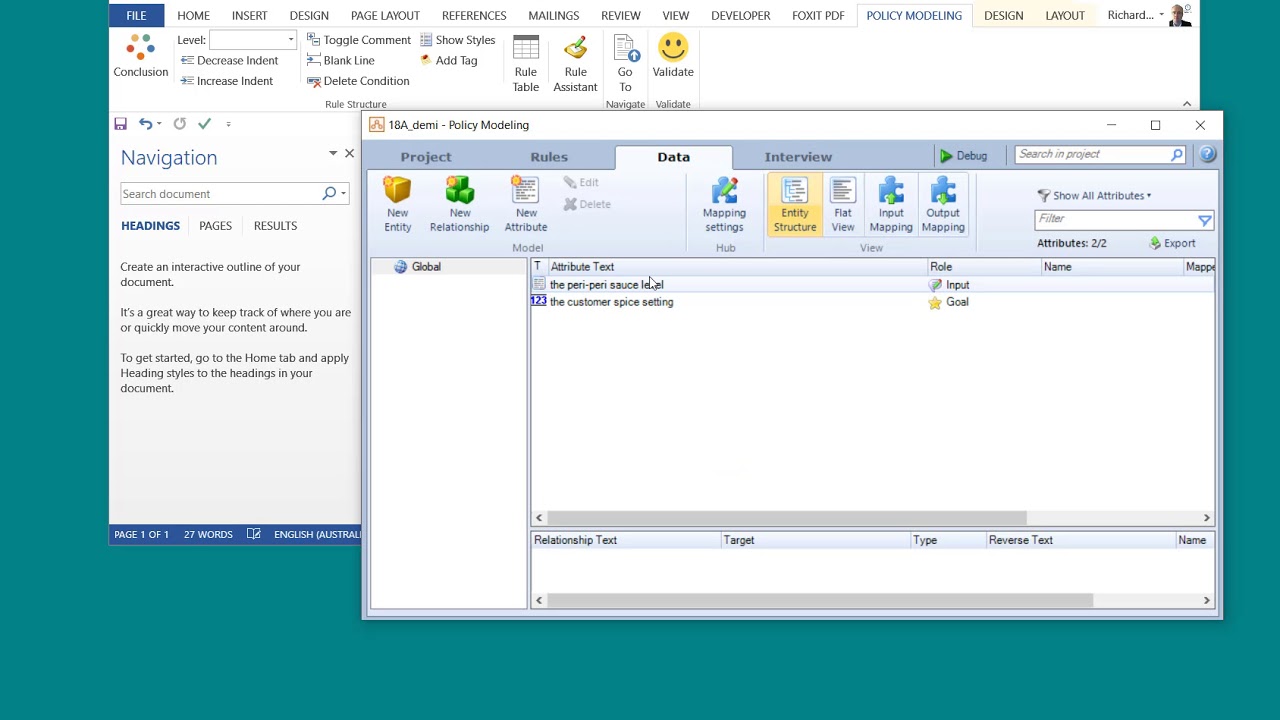 That concludes our post Whats New in Oracle Policy Automation 18A #1, in the next post we will look at some improvements to the REST API (which we looked at in earlier posts) to enhance user lifecycle management.